UPDATE!! These buses are running 15 minutes late!! Kids riding buses 11 and 13 will be arriving home late. The buses are having to reroute from a field trip in Boise due to the freeway being closed. .

Catch up with the latest student stories, events, and new updates. It's everything Fruitland SD, in your pocket. If you haven't already, download the app! Download for Android
https://bit.ly/3TvtFRB
Download for iPhone
https://apple.co/3edbu37

Dear Parents, School was dismissed earlier this morning due to a power outage. Information given to the School District by Idaho Power was that power would not restored until after noon. The decision to dismiss was made due to our restrooms not working properly and the impact the lack of power has on our food service. The power came back on after all things were set in motion to go home early today. We apologize for any inconvenience this may have caused your family. Sincerely, Lyle Bayley Superintendent

ATTENTION!!! Fruitland School District will be releasing students early today due to a power outage. K-8 will be dismissing at 11:00am, and 9-12 will dismissing at 11:30am. Thank you, Lyle Bayley Superintendent

Varsity Football Battle of the Beasts tomorrow night at 7pm. Fruitland vs Weiser and Senior night! Football and band seniors will be celebrated before the game, so show up early to celebrate them! Battle of the Beast t-shirts will be available at the gate for $10! Show your Grizzly Pride and and make sure we support our team in the battle of the beasts!
Varsity Girls Volleyball wins the SRV District Championship game tonight! Way to go Lady Grizzlies!
Girls Soccer team won 3-2 today over Teton in the state tournament. They play Timberlake tomorrow at 3:15 in Twin Falls in Match 8.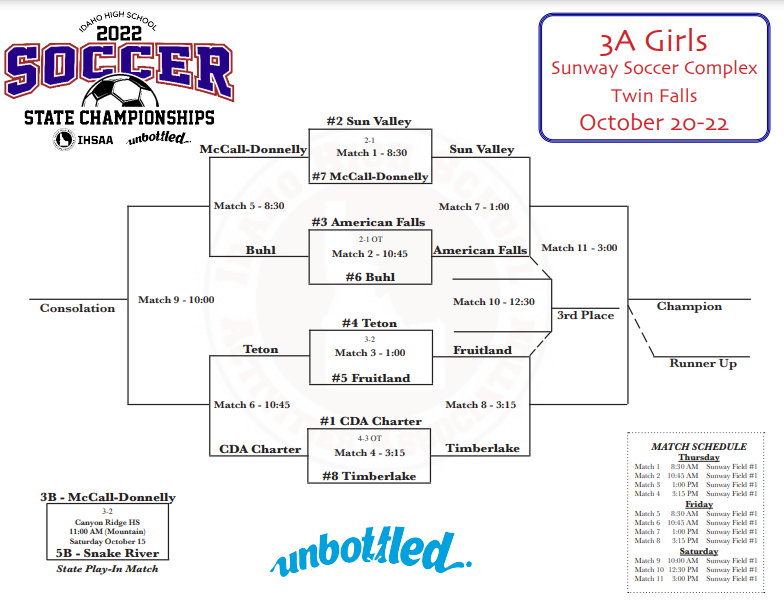 This week is Homecoming week for Football! Come out Friday night and watch our Fruitland Grizzlies take on the Parma Panthers. Game starts at 7pm.

Volleyball Week 4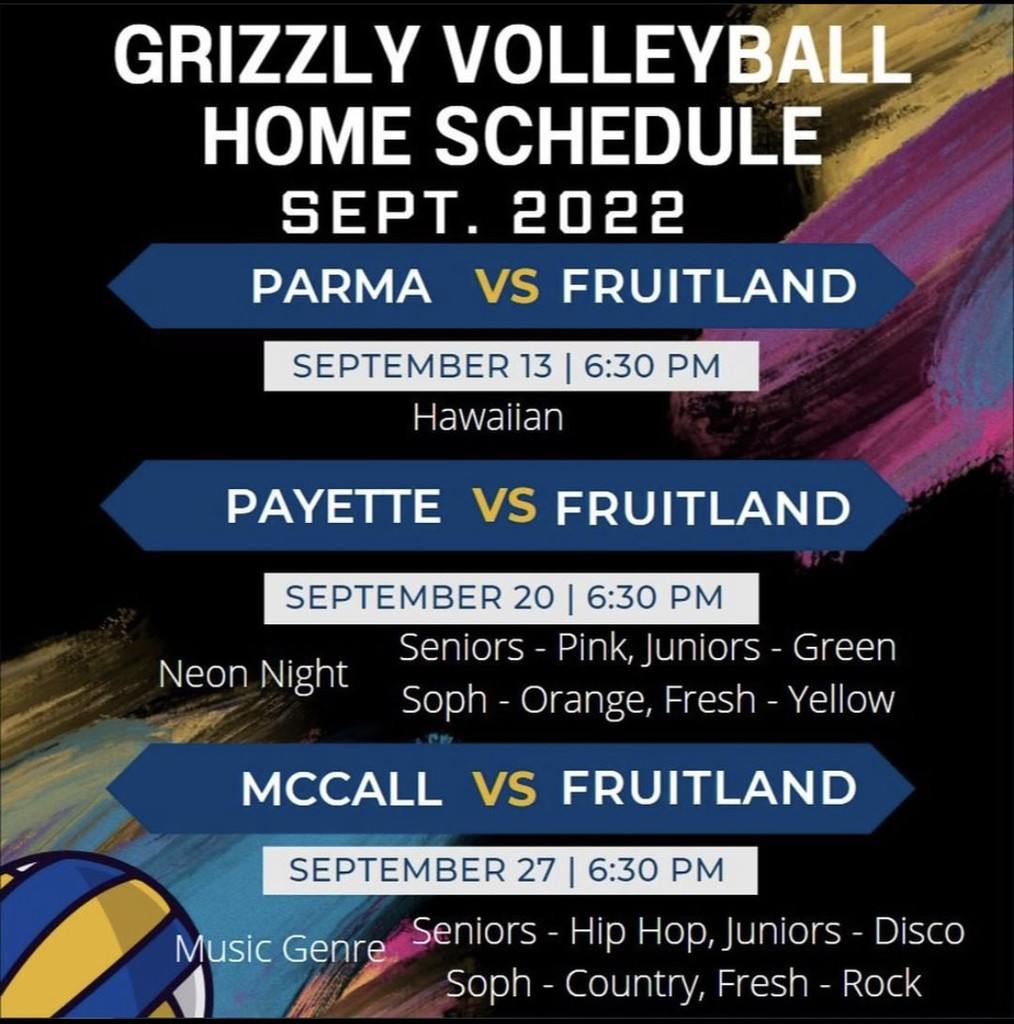 Football Week 4