Big Sky Sportswear is hosting the 14th Annual Feed the Grizzlies. Tomorrow, March 23rd starting at 1:15 PM. Thank you for supporting our students!

Today, March 22nd and Tomorrow, March 23rd the buses will be dropping off students 2 hours 15 minutes ahead of their normal time. This is due to early release.​

FREE DRESS AT FRUITLAND ELEMENTARY! When: March 23rd Students need to bring in a donation to participate. They can start bringing in money, Monday, March 13th.
We are offering tooth sealants for any students that would like one(1st-4th grade). If you would like your student to get on please follow the link to fill out a permission form.
www.deltadentalid.com/GoG-form
PTO Sponsored Free Dress Day! THURSDAY, MARCH 23 Send in a donation for the PTO to participate in the Free Dress Day Funds benefit Teacher Appreciation Week Donations can also be made through Venmo @fruitlandelepto
Bingo For Books At Fruitland Elementary! WHO: Fruitland Elementary/ECC Students and their parents/guardians WHEN: Thursday, March 9, 2023 5:45-6:30 pm Last Names A-L 7:00-7:45 pm Last Names M-Z WHERE: Fruitland Elementary Cafeteria WHY: To have fun with your parents and win free books! WHAT ELSE: Students must be accompanied by an adult to attend BINGO FOR BOOKS and play BINGO to win a book. *Only Fruitland Elementary and ECC students can play BINGO. Thank you parents for coming to assist your child.* First BINGO: Choose a new book for yourself! Second BINGO: Get a bookmark for your book. After your second BINGO win: Pick a friend who hasn't received a book yet to get one. *Book Fair will be open starting at 5:30 pm until 8:00 pm in the Library if you want to purchase books* *Cinnamon rolls will be available: single: $2.00, with milk: $2.50, 1 dozen: $15.00, ½ dozen: $8.00*

Join us tonight for our monthly PTO Meeting! Meeting starts at 6:30 pm at the Elementary School.

Fruitland High School Presents "The Lightning Thief, The Percy Jackson Musical" Remaining performance dates and times: March 2nd @ 7:00pm March 3rd @ 7:00pm March 4th @ 1:00pm & 7:00pm Four Rivers Cultural Center Purchase tickets at
www.Re.Theater
All seats reserved - $10, Matinee $7
We are so excited to announce our new Instagram account!🎉 @fesgrizzlies follow us for important school updates and exciting upcoming events!! Make sure to share with others too so everyone can stay in the loop!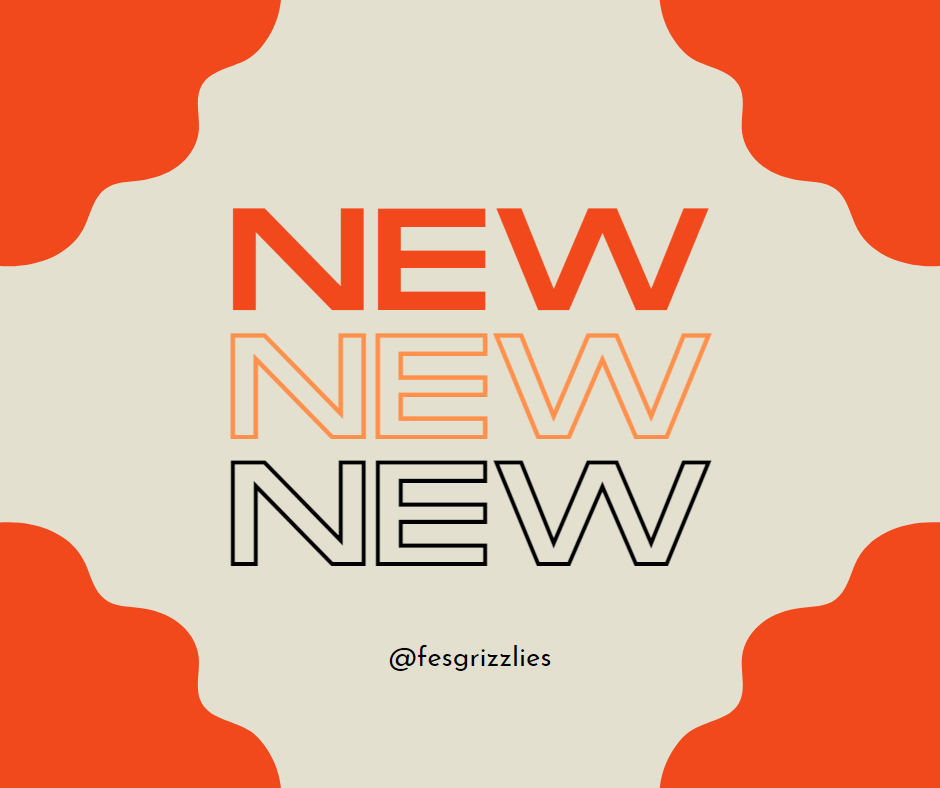 Get the latest scoop on Fruitland Elementary! Check out the School Newsletter here:
https://www.smore.com/exbfy
. And don't forget the PTO meeting tomorrow (Tuesday) at 6:30pm in the Fruitland Elementary School Staff Lounge.

​FREE! Idaho Food Bank Mobile Pantry Wednesday, January 25th, starts @ 10 am Payette Church of the Nazarene Parking Lot 1980 7th Ave. North Payette, ID 83661 Church Office (208) 642-3139
Enjoy your 4 day weekend for Martin Luther King Jr. Day! School will resume on Tuesday the 17th!
Just a reminder: There is a PTO Meeting tonight 6:30 PM at the Elementary School in the staff lounge.
Photo retake day is tomorrow (11/29) for students that would like their photos retaken and those that were absent on the original photo day. Retakes are for both the Elementary school and the ECC. Thank you.

UPDATE!! These buses are running 15 minutes late!! Kids riding buses 11 and 13 will be arriving home late. The buses are having to reroute from a field trip in Boise due to the freeway being closed. .
Effective today (11/17) only! Bus 11 & 13 are behind schedule and will be running a little later then regular. Thank you and sorry for the inconvenience. Have a great thanksgiving break!

Catch up with the latest student stories, events, and new updates. It's everything Fruitland SD, in your pocket. If you haven't already, download the app! Download for Android
https://bit.ly/3TvtFRB
Download for iPhone
https://apple.co/3edbu37

Dear Parents, School was dismissed earlier this morning due to a power outage. Information given to the School District by Idaho Power was that power would not restored until after noon. The decision to dismiss was made due to our restrooms not working properly and the impact the lack of power has on our food service. The power came back on after all things were set in motion to go home early today. We apologize for any inconvenience this may have caused your family. Sincerely, Lyle Bayley Superintendent

ATTENTION!!! Fruitland School District will be releasing students early today due to a power outage. K-8 will be dismissing at 11:00am, and 9-12 will dismissing at 11:30am. Thank you, Lyle Bayley Superintendent